My 2001 Summer



It has been a very nice summer, though it has been VERY hot and humid a good deal of the time. Nevertheless, I did manage to get a few nice pics (some with my video camera; some with my digital camera; some with my 35mm SLR camera) that I would like to share with you.
One day Jim, Katie and I were riding around some of the old logging roads beyond the airport in Greenville. I looked up the road and saw a big doe on the edge of the road. As we got closer, she bounded up over the bank and into the thickets. Out of the corner of my eye, I saw something move in the ditch. Looking closer, I saw that it was a baby deer. By the way it was wobbling on its legs, I would guess that it was just a few days old. I had to stop and take some pictures, of course! This was the first time I had ever seen a really young deer...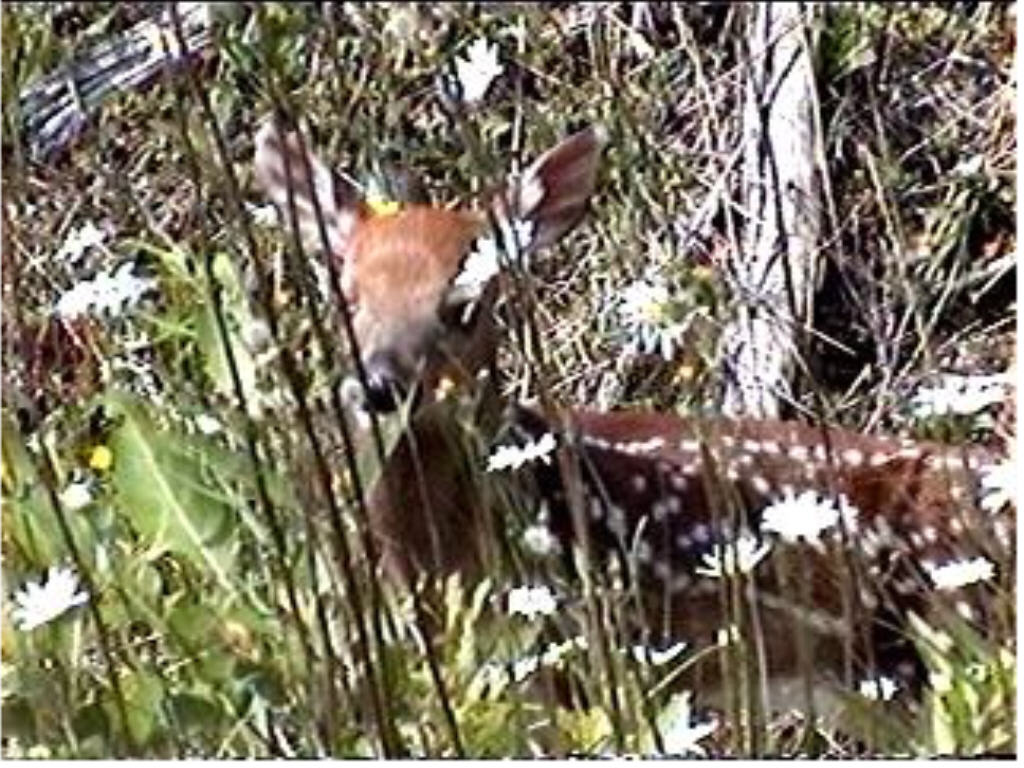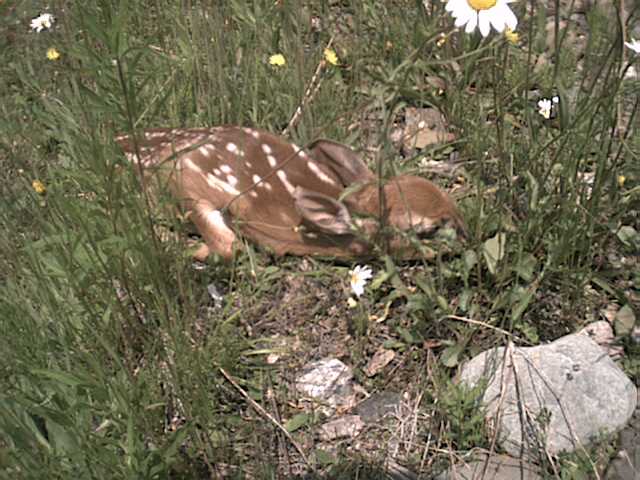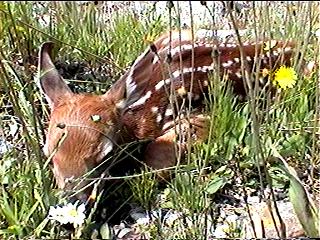 Often the nights are chilly here in Maine, causing a fog to set in over bodies of water. Early one morning while I was out riding, I came across this scene. It was so beautiful!! Wish you could have been there to see the real thing.......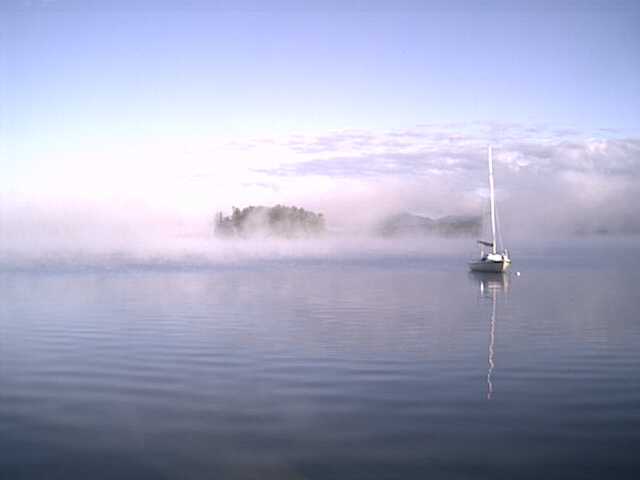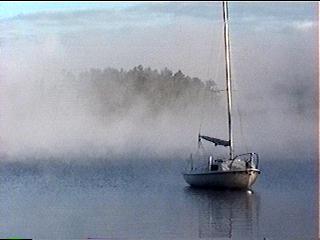 It's not often that I get to see Mt. Katahdin without clouds hiding part of it. This summer I was up by there one day and lo and behold! No clouds. Even managed to get a shot while some whitewater rafters were coming down through...




From there, we went to Canada Falls to spend one night and do some fishing. We arrived there as the sun was setting...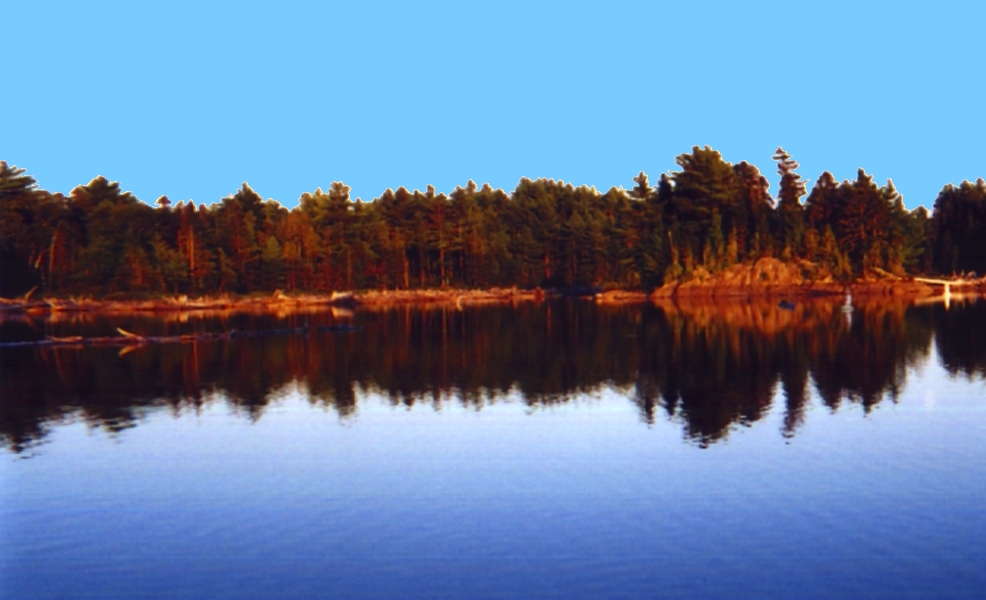 In the summer we spend a lot of time in our canoe...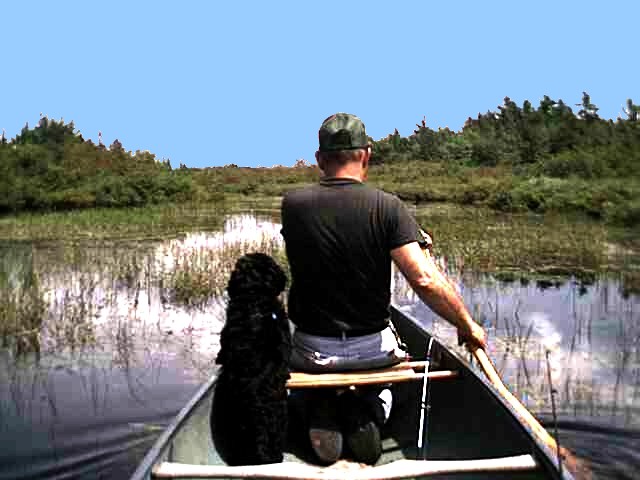 Katie likes to watch where we are going too!!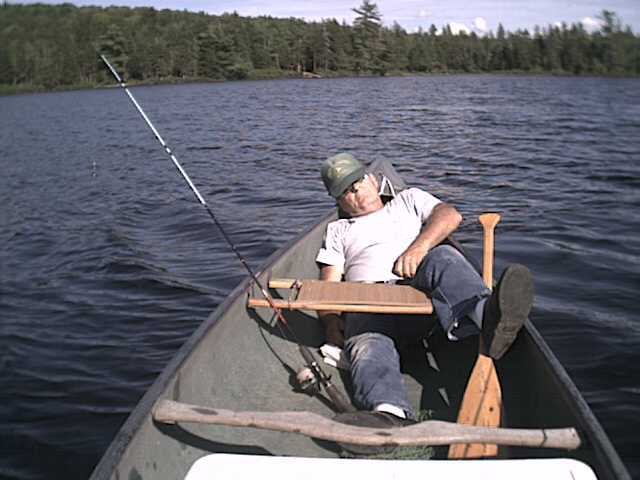 Now THIS is what I call relaxing! Wake up Jim!!

When we head out on a back road, we never know what we will run into. Beavers have built a dam and the water has flooded the road...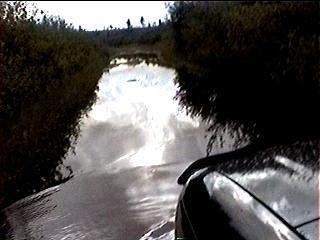 Usually, one of us will walk ahead to make sure the beavers haven't dug out part of the road, but this one looked ok so we just drove through slowly...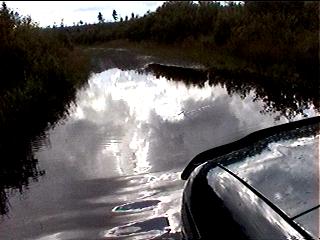 We get through with no problem...


We see a lot of rabbits while driving these back roads. I think this one is the smallest we have seen though. He is hiding when we first see him...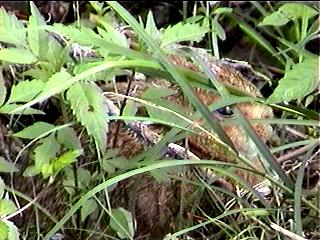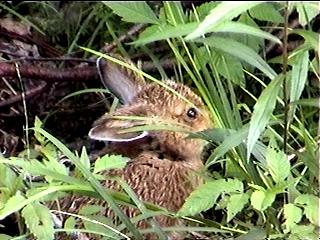 He sees that we are not going to harm him, so he decides to clean up for his picture...




Now he is ready to pose for his picture...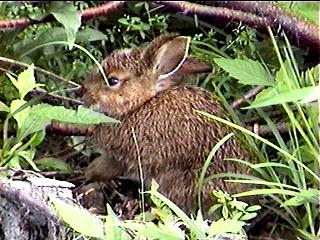 Sometimes, if you watch your surroundings closely, you can see some interesting little things, like this ant and caterpillar that were battling...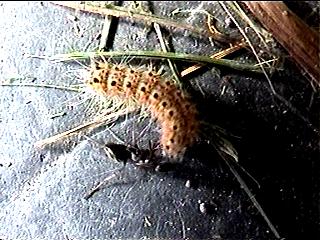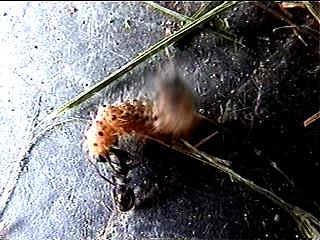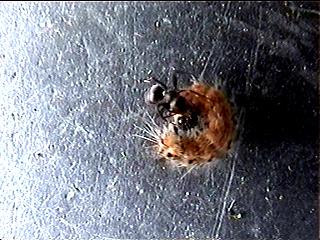 Seems I don't have much time these days to work on my website. I do have a few more photos that I would like to share with you, but it may be a while before I get the time. Jim and I got into panning for gold here in Maine (YES, there IS gold in Maine!!) and I want to get some of those pics on here for you along with a few others. What? NOW?? Ok, ok.......you talked me into it! Lets go gold panning!!



We will start with a picture of a friend, Nora, who took me to a place fairly close to home.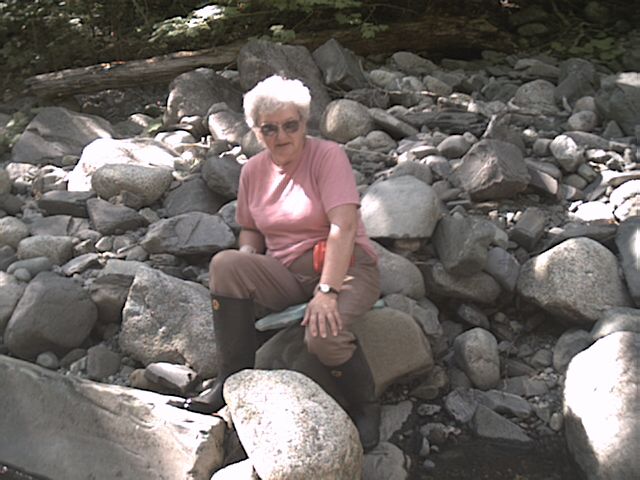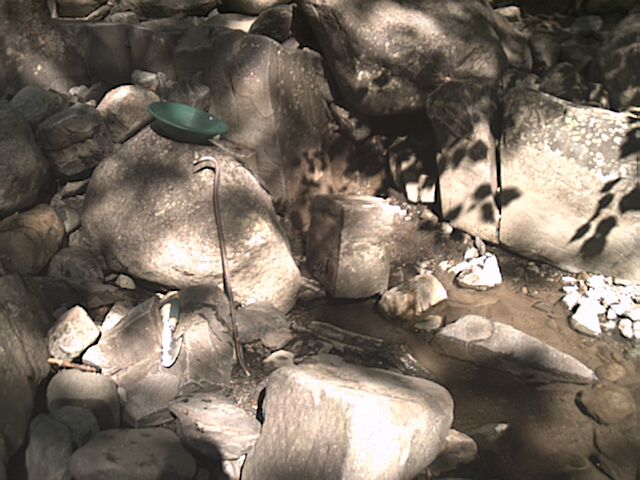 Jim has been moving pieces of ledge to look for gold.



He looks in all kinds of places by the water.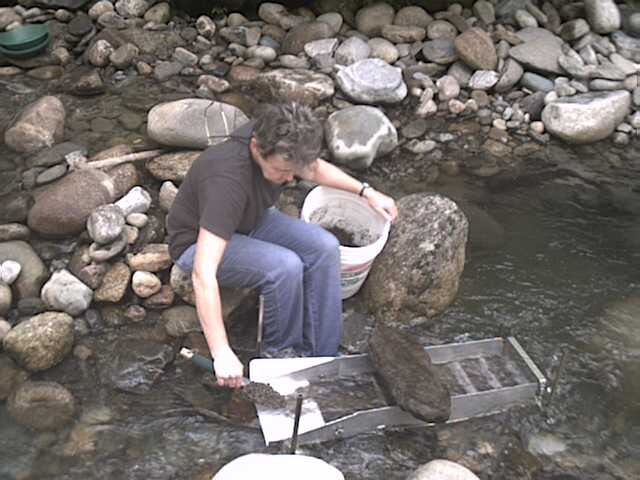 I am using my sister's sluice to reduce the amount of dirt I have to pan out.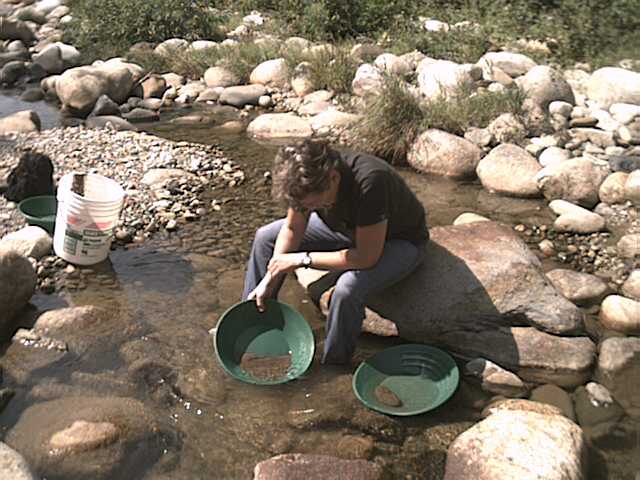 Now I can pan out the dirt.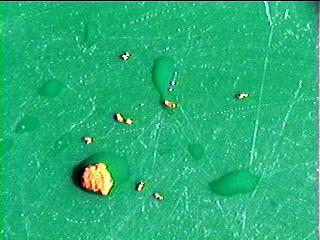 This is the biggest nuggest we have found so far. Jim found it. Most of the pieces we have are just specks or a bit larger than specks, but this was a fairly good one. We have about 35 pieces altogether...not bad considering we have only been panning for three weekends!! Lots of folks(including my sister, Pam, and her hubby, Arnold Curtis, find bigger pieces at Coos Canyon with their dredge. Jim and I will probably get a sluice next year, but a dredge is out of the question for us.




Ok, I'm on a roll now. How would you like to see me drive a stock car?? Ok, let's go to the dirt track in Unity.........



Here I am in the car. It belongs to Roger Merrill from New Vineyard. His son, Greg, (who is a twin brother of Jared, my granddaughter's boyfriend) just finished giving me instructions.



I'm driving onto the track



The track was quite dusty!!



Here I come off the track into the pit after the race is over.



My race is over and I get out of the car. I started last and finished last. I may have lost the race, but I was a winner.....I had realized a long-time dream of driving a stockcar! I was quite sore a couple days later (I can't seem to convince my 20-year-old mind that my body is 52 years old and probably shouldn't be doing things like that!!) but I'm glad I did it!! Thank you Roger and Doreen Merrill!!!


My last photo for now is one of my brother, Danny Holt, holding a beehive that he discovered behind his home in Plymouth. It is 20 inches deep, 15 inches across, 45 inches in diameter and was found 22 feet 8 inches above the ground in a tree!! He made the evening news with it as it is really unusual to find one that large around here.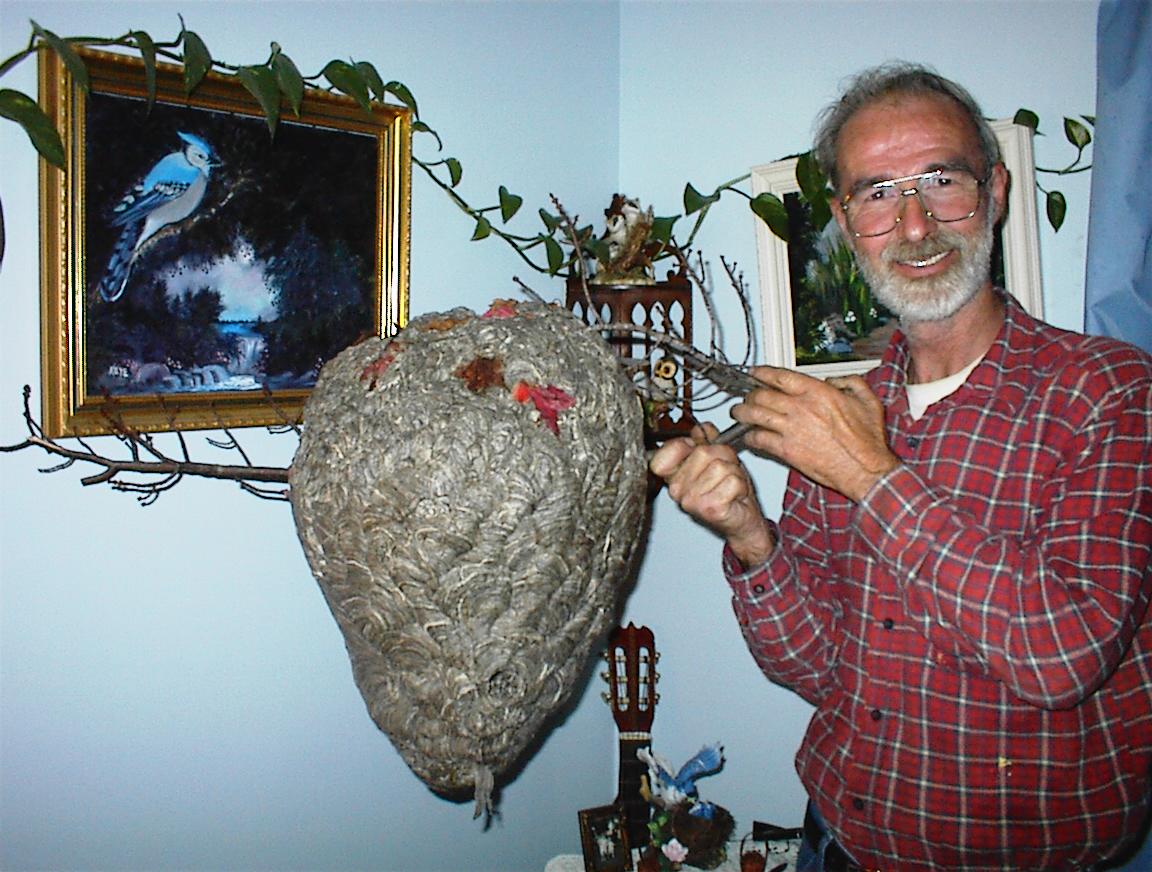 There, I guess I am done for now. I'm glad you made me finish this tonight. I hope you have enjoyed your visit to MAINE - The Way I See It. I have certainly enjoyed working on it. And I have enjoyed reading the entries in my guestbook. Please keep signing it........I love hearing from all of you!!



Too-da-loo for now.


HOME