A Marshmellow World


Well, we just had two snowstorms, back-to-back. The first was about 5 inches of wet, heavy snow; the second, 12 inches of light, fluffy snow. The snow is now deep enough to come up to my knees. Here are some of the pics I took, starting with a look out of my kitchen window:



The snow had almost stopped sometime after dark. We had lost our power at 5 pm (got it on again at 8:30 the next morning). We lit our Coleman lantern to light the house.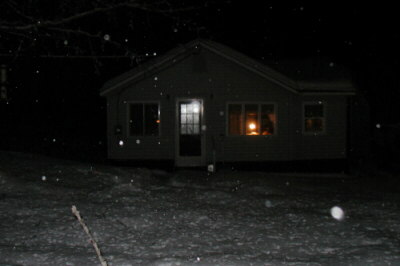 Jim started his van and turned on the headlights so he could see to blow out the driveway.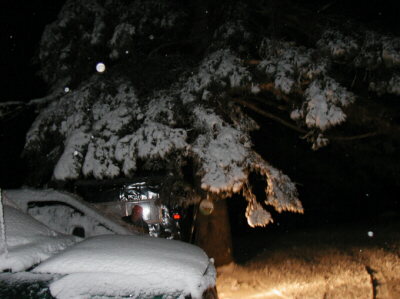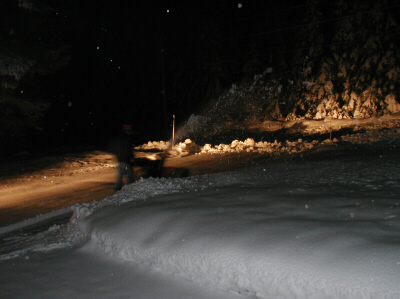 The phone line running from the pole to our house was so heavy with the wet snow that it drooped quite low. The next morning, it was lying on the ground - apparently hit by a truck. My poor lilac bushes felt the weight of the snow, too!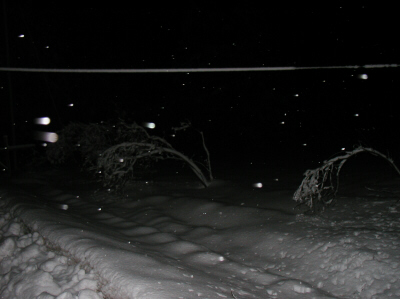 Two mornings later, I awoke to this scene:



After work, I stopped to get this pic of Harlow Pond as seen from Rt. 150 between Guilford and Parkman: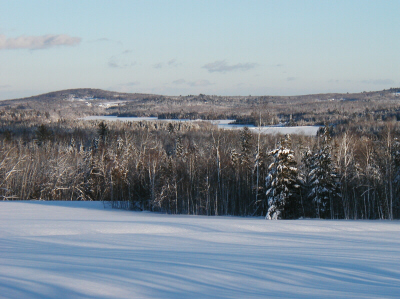 The trees are really beautiful covered with snow: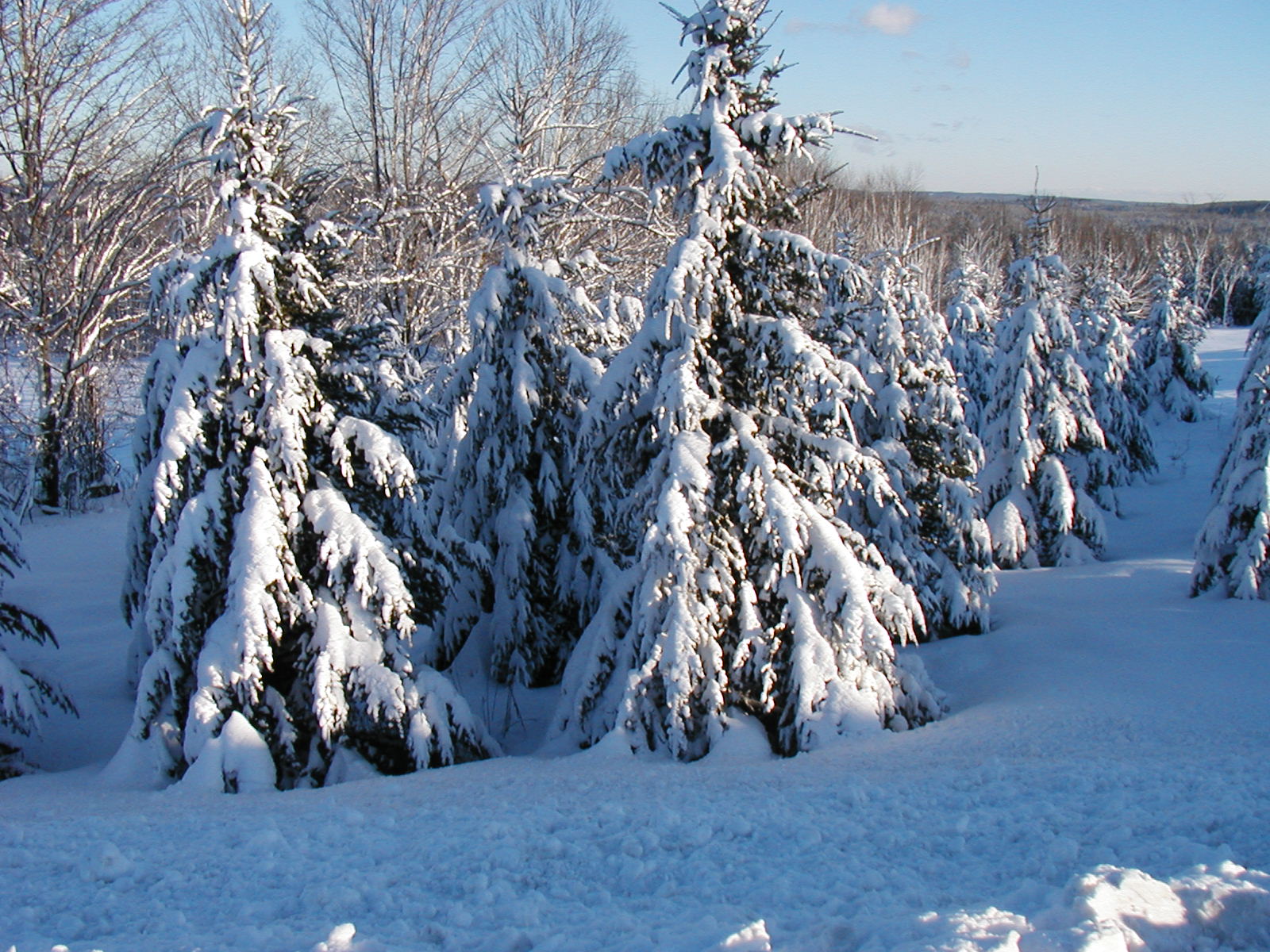 In my backyard: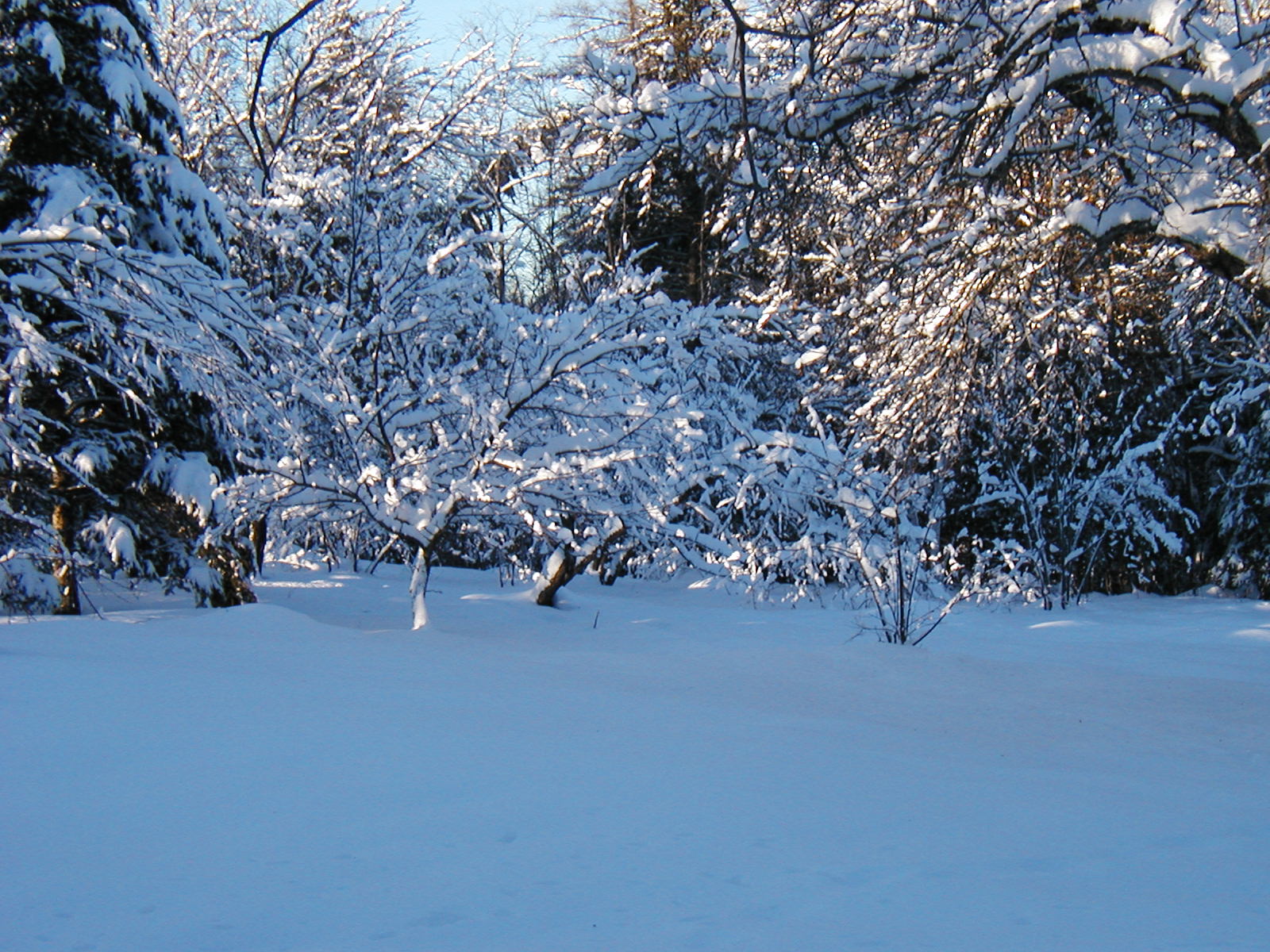 Katie followed me out back of the house. The snow was deep for her and she had a hard time.



The back side of my house: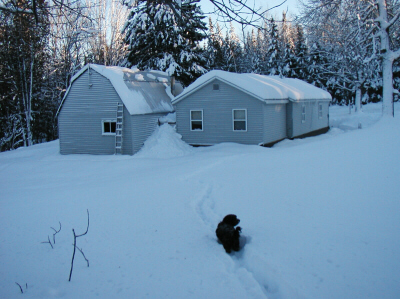 Now let's go skiing!!
HOME