You guessed it...this is me and my husband Jim
No, I didn't take this photo, but I did all the others



This is my daughter Cathy when she was about 15.



Jim and his sons Bill, Brett and Brian



This is my mother, Kaye



This, too



Mom and Katie



This is me, doing my thing...



This is Pam, one of my three sisters
(Pam e-mailed this photo to me - I didn't take it)



My youngest sister Barbie



Barbie's grandson Hunter



Our grandsons (Cathy's boys) ~ Tyler holding Ben



Our grandson - Ben Aug '98



Our grandson - Tyler



Our granddaughter - Heather



Closer shot of Heather



Our granddaughter (Brian's daughter) - Jessie



Our granddaughter (Bill's daughter) Taylor

I love these next two, taken two weeks after Ben's second birthday.....



Ben checking out the ornaments on my tree.



Now he's trying to blow out one of the lights on the tree!!



This is Heather on her first Christmas. I had been taking pictures of her and she got tired and fell asleep under the tree with her head on the presents. I love this picture!!




This is Tyler hamming it up on his first Christmas




I was about to get a nice shot of Heather and Tyler when my little dog, Jimmy, came over and SCARED Tyler!!




Here is Tyler on his first birthday...WHAT A MESS!!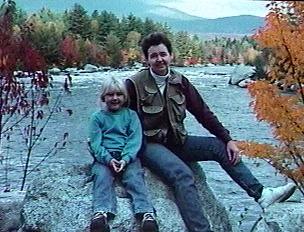 Heather and Me at Abol Stream




Cousins ~ John and Rachel with Tootsie and Daisey


More Family Photos

Home