MAINE'S WHITETAIL DEER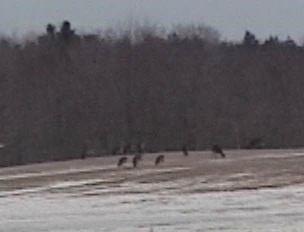 In late winter/early spring, it is not unusual to see a herd of deer grazing in a field. Later in the summer, you often see the young ones out feeding and playing....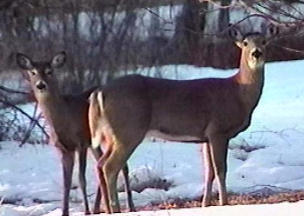 I caught these two in the afternoon under a setting sun



Ya hear THAT??!!



I'm eating - leave me alone!



RUN!!



Guess it's okay...that was close!



The kids learned well.



They'll grow to be big like me someday, I hope...


Home

More Wildlife